SF City Limo specializes in providing Limousine and Car service in the San Francisco Bay Area and Napa Valley.We have been providing limousine and car airport transportation for many years. Our fleet consist of late model premium Sedan, SUV and luxury vehicles. We provide Airport transfers and "Gate Meet & Greet" service for most Airports here in the San Francisco Bay Area.
We are licensed and endorsed by SFO International Airport, Signature Flight SFO,  SJC International Airport, Atlantic Aviation SJC, San Carlos Private Jet Airport, Hayward Private Jet Airport, Palo Alto Airport and OAK International Airport. Our goal is to provide a superior customer experience and to offer a tremendous value for our customers.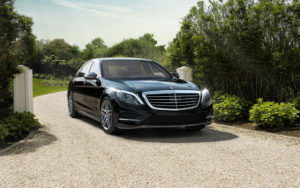 Our fleet is equipped with Free Verizon Wireless WiFi hotspot, phone chargers and an outlet to charge your laptop. We know how important it is for you to work while traveling with us.
Here at SF City Limo we are passionate about our service and our goal is to exceed your expectations.
We love our customers and we appreciate your feedback and suggestions. Use our Contact Us page to email, call or text us and tell us what we're doing right or what we can improve on